CT Woman & Child Specialist Clinic, Obstetrician-Gynaecologist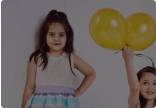 About Dr Tan Ee Ping
Dr Tan Ee Ping found her love for Obstetrics and Gynaecology even as a medical student. Upon graduation from University of Malaya in 1999, she focused her training mainly in Obstetrics and Gynaecology.
Her main passion in Gynaecology was Minimal Invasive Surgery in the field of Reproductive Surgery, focusing mainly on Endometriosis and Fertility surgery. She underwent training at IRCAD, Strasbourg in France to perform laparoscopic surgery which included endometriosis and pelvic floor prolapse surgery. She also underwent training at The European Academy of Gynaecological Surgery at Belgium to perform Therapeutic Hysteroscopic surgery, which included Hysteroscopic myomectomy for submucosal fibroids.
Certified as a Robotic Surgeon in June 2017 by Intuitive Surgical after attending training at Chinese University Hong Kong (CUHK) and Tri-service Hospital, Taiwan further enhanced her repertoire of Minimally Invasive Surgery. She was appointed as Clinical Adjunct Professor at UPM from 2021 and was passionate in passing her knowledge and skills in Minimally Invasive Surgery.
In the field of Obstetrics, she mainly focused on the prevention of Caesarean Birth. She published a book entitled, "Caesarean Birth. The Path Untold" which shared all her strategies to achieve a successful vaginal birth. She runs a regular VBAC (Vaginal Birth After Caesarean) Seminar which helps pregnant mothers to achieve a successful natural birth.
Field of practice: Consultant obstetrician & gynaecologist
NSR number: 125166
MMC registration number: 36508
Education & Training:
LTCL (London), MBBS (Malaya), FRCOG (UK), MRCOG (UK), HBCE (US)
Awards/Recognition/Membership/Fellowship: Baby-Friendly Clinic
Our Services
---
0

Reviews for CT Woman & Child Specialist Clinic, Obstetrician-Gynaecologist
---
A-G-01, Persiaran Serdang Perdana, Taman Serdang Perdana, 43300 Seri Kembangan, Selangor
|
Map
|
Visit website
|
Whatsapp
|
Contact provider
How to request for service?
Choose your preferred provider
Answer a few questions
Submit the request
Send request