RM80 OFF Prenatal Insurance
Posted Date: 09/12/2020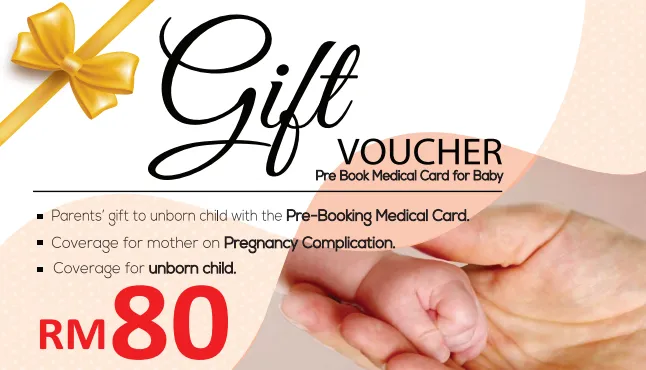 MyWealth Advisors Sdn. Bhd.
cash voucher
services
About the Prenatal Insurance Plan
This insurance cover both the mother and baby in the womb. The coverage starts as early as 13 weeks of pregnancy until the child reaches age 5 years old. The baby medical coverage will be auto-activated from day 1 when the baby is born until he/she reaches age 99 years old.
Terms and Conditions
This Premium Voucher can only be used for redemption for First Premium Payment upon new purchase of Prenatal Plan with any of our MyWealth Advisors.
The validity of this voucher will be 45 days upon claiming from HappyPreggie.
MyWealth advisors reserve the right to amend, cancel or suspend the voucher without any prior notice.
The voucher is transferable to any friends or family members who have registered as HappyPreggie's member.