Occupational Montessori Music & Art by Dr Natalie's Ace Studio
No. 66 (1st Floor), Jalan 30a/119, Taman Taynton View, Cheras 56000 Kuala Lumpur, Malaysia
|
Map
|
Make a call
|
Whatsapp
|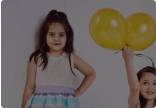 About Occupational Montessori Music & Art
专业教导音乐与美术课程。专科教导"幼儿"以及"特殊儿" 拥有23年的教导经验,教育研究及课程创办经验。量身订制的课程刚要应用了: 肢能,蒙特梭利,儿童成长定律,儿童心理学,游戏学习法联合一起,改造与安排个人的学习课程。
Professional Innovative Music & Art Curriculum. We are Specialised in teaching "Early Years" & "Special Need" Children with 23 years of Teaching, Education Research & Program Development. Customized Program for each individual which includes: Occupational + Montessori + Child Development + Child Psychology + Play to Learn + Holistic Approach.
教育坊的优秀 Studio's Highlight
谢老师每年都会进修自己。 Compulsory Yearly Up-grade
谢老师亲自帮学生量身订制和修改课程。 (*根据孩子的状况,学习能力,成长定律) T. Nat personally Customised & Alter student's teaching Program (* According to the student's Case, Learning Ability, Developmental Milestone.)
谢老师亲自教导。 T. Nat teach Personally.
收生从婴儿(3个月以上) Age Group : 3 mth upwards
集体班 :最多6人 Group Ratio : Max 6 pax
提供:个人及集体课程 We provide: Individual & Group Lessons
教育坊的课程精华 Essence of our Course
不断更修课程,尽能力把课程修得最好。 Yearly Course Innovation & Improvement
肢能 + 蒙特梭利教学法 Occupational + Montessori Method
沟通和教导:儿童心理学 Communication & Teach adapt Child Psychology
游戏教学法 Play to Learn Approach
全面教育 . Holistic & Kinaesthetic Learning
学习 / 上课:真面上课,视频,网上学习 Learning / class: In House Learning, Zoom, E-Learning.
Our Philosophy
每个孩子都能学 Every Child can LEARN
每位家长都能教 Every Parent can TEACH
每位老师都能加入此课程。Every Teacher can Adapt
Our Services
Autism Movement Therapy 舞动疗愈

FUN Vocal / Singing Lesson 有趣声乐 / 歌唱班

Occupational Montessori Violin 机能蒙特梭利小提琴

Occupational Montessori Piano 机能蒙特梭利钢琴

Consultation & Assessment 咨询,评估

Therapeutic Sandtray & Play 沙箱疗愈

Teachers Training & Course consultation & Arrangement 师训与课程咨询
---
0

Reviews for Occupational Montessori Music & Art by Dr Natalie's Ace Studio
---
Contact provider
How to request for service?
Choose your preferred provider
Answer a few questions
Submit the request
Send request