WELL Subang Jaya Occupational Therapy, Speech & Physiotherapy

Send request
Typical Price

RM 90
-
RM 350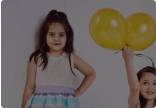 About WELL Rehabilitation Centre
It is a one-stop private centre for rehabilitation in providing comprehensive Physiotherapy, Occupational Therapy & Speech Therapy services. Our services are well recognised by various leading doctors, hospitals and clinics in Malaysia. We provide one-on-one treatment in modern and private therapy rooms. With this approach, we have become a preferred centre for rehabilitation in Northern and central region of Malaysia.
Our vision is to become a multi-national healthcare providing company which serves the global community better with our professional services, giving lives a second chance.
Our mission is to provide exceptional physiotherapy, occupational therapy & speech therapy and educational services via an integrative and holistic approach paired with state-of-the-art client care.
We are also the official panel for PERKESO – Return to Work Programme since April 2013. Working in close hand with PERKESO, we provide high quality rehabilitation programme to help workers to recover from their injuries and return to work.
In May 2015 we have branched out to Sungai Petani, Kedah with our Occupational Therapy, Speech Therapy and Sensory Integration Centre to provide our services to our clients in the Northern Malaysia state.
In October 2015, we open our new branch in Penang Island, catering to clients who need occupational therapy and speech therapy services.
In February 2017, we open our new branch near Penang Turf Club. We provide professional physiotherapy, occupational therapy and speech therapy services to the adults and the elderly.
Occupational Therapy Services
Occupational therapy services typically include:
A comprehensive evaluation;
Customized treatment programs to improve the child's ability to perform daily activities;
An at-home program for carry-over of therapy techniques;
Recommendations for the home and school as appropriate;
Adaptive equipment recommendations and usage training as appropriate;
Continual guidance and support for family members and caregivers.
Our therapists treat children with a wide variety of abilities. We specialize in working with children diagnosed with (but not limited to):
Autism Spectrum Disorder
Asperger Syndrome
Sensory Processing Disorder
Attention Deficit Disorder
Learning Disabilities
Dyslexia
Down Syndrome
Cerebral Palsy
Developmental Delay
Handwriting Problems
Behaviour Problems
At a Glance
Occupational therapy (OT) helps people who struggle with everyday tasks.
It's a treatment to improve motor skills, balance, and coordination.
OT can help kids get better at doing basic tasks, which can improve their self-esteem.
Speech Therapy Services
How speech language pathologists assess:
Speech-language pathology assessment includes these:
Case history, including medical status, education, socioeconomic, cultural, and linguistic backgrounds and information from teachers and other related service providers
Patient/client/student and family interview
Review of auditory, visual, motor, and cognitive status
Standardized and/or non-standardized measures of specific aspects of speech, spoken and non-spoken language, cognitive-communication, and swallowing function, including observations and analysis of work samples
Identification of potential for effective intervention strategies and compensations
Selection of standardized measures for speech, language, cognitive-communication, and/or swallowing assessment with consideration for documented ecological validity and cultural sensitivity
Follow-up services to monitor communication and swallowing status and ensure appropriate intervention and support for individuals with identified speech, language, cognitive-communication, and/or swallowing disorders
The cases which our speech-language pathologists treat:
Delayed speech and language (In Autism, ADHD, Slow Learner etc)
Articulation Disorders
Language-based learning disabilities
Apraxia- Difficulty producing the sounds of speech
Aphasia – Problems speaking, understanding, reading, writing, or using numbers due to stroke or brain injury
Cognitive-communication disorders – Problems with memory, reasoning, problem-solving, and attention
Dysarthria – Weakness or tightness in speech muscles that cause slurred or very quiet speech that may be hard to understand
Voice disorders – Changes in how a person's voice sounds higher or lower pitch hoarseness too soft or too loud unable to make sound
Swallowing (Dysphagia) – Problems with chewing or swallowing
Stuttering
Why Choose Well Rehabilitation Centre
Professional Therapists
All our therapists are professionally qualified with extensive clinical experience in handling cases from different healthcare areas. We also make sure our therapists are always updated with the latest treatment interventions so that our clients can benefit from them.
Dedicated Client Care
We view your health status and recovery as our service priorities. We take a holistic approach towards your rehabilitation needs, providing care on your physiological and your psychological needs for recovery.
7-day-a-week Operation (Most Branches)
We are open 7 days a week and on all public holidays except Chinese New Year to provide you with healthcare services all year round.
Up-To-Date Facilities and Modalities
In addition to our therapists' high quality hands-on skills, our equipments and facilities are also always up-to-date to ensure our clients are in good hands with us.
Our Services for Children and Adults
Fully Appointment based.
We provide mobile therapy/ home visit too. Visiting client's homes, workplace, confinement centres, nursing homes and schools.

Fully Appointment based.
We provide mobile therapy/ home visit too. Visiting client's homes, workplace, confinement centres, nursing homes and schools.

Fully Appointment based.
We provide mobile therapy/ home visit too. Visiting client's homes, workplace, confinement centres, nursing homes and schools.
---
0

Reviews for WELL Subang Jaya Occupational Therapy, Speech & Physiotherapy
---
F1.32 & 33, Level 1 Summit USJ, Persiaran Kewajipan, Usj 1, 47600 Subang Jaya, Selangor, Malaysia
|
Map
|
Visit website
|
Whatsapp
|
Typical price

RM 90
-
RM 350
Contact provider
How to request for service?
Choose your preferred provider
Answer a few questions
Submit the request
Send request