Seraikasturi Confinement

Send request
Typical Price

RM 400
-
RM 7,050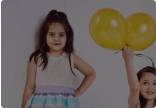 About Seraikasturi Confinement
Terapi Berpantang Untuk Ibu & Bayi
SeraiKasturi menyediakan perkhidmatan terbaik dan berbaloi kepada pelanggan seperti penjagaan ibu selepas bersalin dan penjagaan bayi semasa tempoh servis dijalankan.
Terapis yang dilantik adalah dari warganegara Malaysia dan mempunyai pengalaman dan kepakaran di dalam penjagaan pantang.
Services & Specialties
Semua rawatan oleh ahli terapi berpantang kami merangkumi rawatan untuk ibu dan bayi, menyediakan makanan berpantang.
Semua peralatan akan disediakan oleh Seraikasturi, kami juga memberikan free gift kepada pelanggan.
Ahli terapi berpantang kami mempunyai sijil dan berkebangsaan Malaysia.
Anugerah daripada Hijrah Selangor.
Include and Not Include
Bayaran deposit sebanyak RM100 bagi pakej asas dan pakej premium untuk membuat tempahan.
Baki bayaran dibuat pada hari pertama atau hari kedua rawatan.
Kami juga menyediakan kemudahan bayaran ansuran mengikut terma dan syarat.
Bayaran deposit dan baki bayaran tidak boleh dikembalikan sekiranya rawatan dibatalkan oleh pelanggan.
Harga pakej tidak termasuk cas pengangkutan.
Barang keperluan rawatan disediakan oleh pihak SERAIKASTURI.CONFINEMENT kecuali bengkung.
Bahan basah dan sayuran untuk masak pantang disediakan oleh pelanggan.
Terapis hanya melakukan kerja untuk ibu dan anak sahaja.
Pelanggan yang menempah PAKEJ PREMIUM ( 14 hari keatas ) akan mendapat percuma jutebag , jamu beras kencur dan barangan bayi .
Terapis cuti pada setiap hari ahad.
Our Services
---
0

Reviews for Seraikasturi Confinement
---
Contact provider
How to request for service?
Choose your preferred provider
Answer a few questions
Submit the request
Send request