Blissful Parenting Confinement Centre
96, Jalan Medang Kapas Bukit Bandaraya 59100 Bangsar, Kuala Lumpur, Malaysia
|
Make a call
|
Whatsapp
|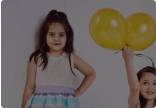 About Blissful Parenting Confinement Centre
We are an all-inclusive postnatal retreat for mothers and babies.
The birth of a new baby is also the birth of a new mother. Babies do not come with instruction manuals but at Blissful Parenting, our parenting guidance will prepare new mommies like you to be the most confident parents during your stay with us.
What is included
Antenatal Classes
Antenatal classes help expecting parents to focus on your pregnancy and forthcoming labour and birth. It could help you with your antenatal care during pregnancy, antenatal diet and plan, exercises, childbirth, and many more. Most importantly, it covers all the general information about the process of labour, childbirth, and after delivery.
Relaxation
Relaxation during pregnancy is associated with salutogenic effects that include regulation of emotional states and physiology. Relaxation is also associated with positive effects both on fetal behavior and on obstetric and neonatal outcomes.
Breast Feeding
The importance of appropriate infant feeding and the vital role played by breastfeeding in child survival, growth and development are well known. Breastfeeding helps to protect the infant against some of the major causes of childhood morbidity and mortality.
Postnatal Care
Women and newborn require support and careful monitoring after birth. Most maternal and infant deaths occur in the first six weeks after delivery, yet this remains the most neglected phase in the provision of quality maternal and newborn care.
Baby Sleep Therapy
If sleep is so important for us as adults, quality, consolidated sleep is equally if not more important for our children. Healthy sleep habits begin at birth and stick with us for the rest of our lives. It is important to establish good sleep hygiene early on.
Baby Massage
Baby massages have a variety benefits. With each gentle stroke, your baby will feel nurtured and loved, strengthening the bond between the two of you. Massages will also allow your baby to feel more relaxed, which may improve their sleep.
Some research suggests baby massage might even promote healthy growth, although further research is needed.
Baby Care
Providing complete care to new mothers and newborn is our sacred responsibility. We are ready to provide a resting place as comfortable, secure and private as a home, and the facilities in our centre are complete and well-equipped, comparable to a hotel.
Baby Led Feeding/Weaning
In a nutshell, baby-led weaning means skipping spoon-feeding purees and letting babies feed themselves finger foods right from the start—at about age 6 months. The benefits can be great, says registered dietician Clancy Cash Harrison, author of Feeding Baby. For starters, it helps fine-tune motor development: "Baby-led weaning supports the development of hand-eye coordination, chewing skills, dexterity, and healthy eating habits," she says. "It also offers babies an opportunity to explore the taste, texture, aroma, and color of a variety of foods."
---
0

Reviews for Blissful Parenting Confinement Centre
---
Contact provider
How to request for service?
Choose your preferred provider
Answer a few questions
Submit the request
Send request