Olive and Dove Confinement Centre
Invito Residences, No. 5, Jalan Kerinchi, Bangsar South 59200 Bangsar, Kuala Lumpur, Malaysia
|
Make a call
|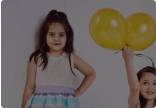 About Olive & Dove Confinement Care
Founded by a group of doctors who have the passion in caring for new mothers and their babies, we aim to help new and existing mothers overcome any uncertainties that they may encounter in their motherhood while providing high quality care in a comfortable environment to rejuvenate And energise mothers. We work closely with a sister confinement centre located in Penang (Gloria Confinement Centre) to provide the best and optimal care for you and your baby, something in which you have truly deserved!
We have worked in many different hospitals and we know for a fact being a mother delivering a baby isn't easy! We have seen many fatigued mothers postpartum; many lacking sleep, hungry and in-pain to move. Babies immediately need the care and attention after they are born. We hope with our vast experience, we would be able to provide you that time of rest and relaxation, all that while helping and aiding you in caring for your newborn baby! Spend some quality time with your newborn after you have recuperated!
We aim to provide the best possible service to all mothers and their newborns out there! So stay safe and we hope to see you soon!
---
0

Reviews for Olive and Dove Confinement Centre
---
Invito Residences, No. 5, Jalan Kerinchi, Bangsar South 59200 Bangsar, Kuala Lumpur, Malaysia
|
Claim this page
|
Contact provider
How to request for service?
Choose your preferred provider
Answer a few questions
Submit the request
Send request