Little Precious Postnatal Care
Level 6, 7, 8 & 9 Boutique Office 3 (B03D) Menara 3A, KL Ecocity Pantai Baru, Jalan Bangsar, KL Eco City, 59200 Kuala Lumpur
|
Make a call
|
Whatsapp
|
Send request
Typical Price

RM 28,888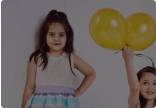 About Little Precious Postnatal Care
LITTLE PRECIOUS POSTNATAL CARE practices a unique fusion between traditional Chinese confinement care and professional medical care. We offer specialised care, having a group of experts in obstetrics, paediatrician, traditional Chinese medicine, nutrition, physiotherapist, and lactation consultant to assist in the care of new-born and rejuvenation of new mothers in a luxurious and safe environment.
We are located at KL ECO CITY, Kuala Lumpur, covering an area of 20,000 square feet. It has a unique British-design with five-star hotel-like luxurious suites; advanced and complete with maternity and baby facilities. A high-quality team of service personnel, strictly developed a thorough operation process, provide attentive and thoughtful services to our guests. A full range of housekeeping services, specially delivered meals, laundry, room cleaning and butler services, creating a compact and peaceful environment for your confinement.
What is included
Professional Postnatal Mother Care
Our professional team have planned the confinement with the combination of scientific and traditional methods; physical and psychological health assessment for mothers will be done from time to time
Professional New Born Care
Professional Certified Nurse
Nurse-to-baby 1:2
Three shifts rotation of nursing staff
Taking care of baby's delicate skin only with natural and organic body wash and nourishing products
Postnatal Recovery & Parenthood Activities
We have a variety of fun and easily understood educational activities, allowing your confinement to be as enjoyable and productive as possible.
Health Recuperation by Traditional Chinese Medicine Physician
Experienced TCM Physician to recuperate new-mother's physical body with traditional practices including the use of herbal tonic and meal plan.
Butler Service
A team of high-quality service personnel has strictly formulated thorough operation procedures, uniformity and standardization, providing full range of services for your queen-like delectation.
Chauffeur & Escort
We have added on this special service to escort the mother and baby to the hospital or clinic for health examination and check-ups for you and your family's convenience.
Healthy Eating & Balanced Diet
Combination of modern nutrition diet and traditional confinement recipes to work out the three stages of the nutritious menu:
1) Metabolic Detoxification
2) Regain Vitality
3) Strengthening of Bones & Kidney
Postpartum Beverage
Specially tailored according to nutritional diet and traditional confinement drinks for breast-milk production without gaining extra weight.
---
0

Reviews for Little Precious Postnatal Care
---
Level 6, 7, 8 & 9 Boutique Office 3 (B03D) Menara 3A, KL Ecocity Pantai Baru, Jalan Bangsar, KL Eco City, 59200 Kuala Lumpur
|
Whatsapp
|
Claim this page
|
Typical price

RM 28,888
Contact provider
How to request for service?
Choose your preferred provider
Answer a few questions
Submit the request
Send request